I love saving money.  It is one of the responsibilities  that I have taken on around our house.  I like to save money on everything and anything and I usually spend some time in finding the best deals.  I have used Groupon to save money before, but now I discovered they have coupons to lots of places including one of my favorite: Target!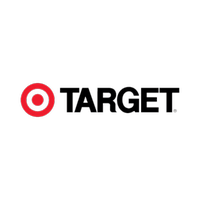 Have you heard of Groupon? They are a website that offers 70,000 deals on over 9,000 retailers! Anytime I have online shopping to do, I use Groupon to save money.  Now I can even use some of their coupons to save money in the store.
On the Groupon site there are 71 deals and coupons for Target. One of my absolute favorite deals for Target is $5.00 off $50.00 plus free shipping! This deals is not only good online but, in store as well. They also have 30% off in their home department. Shopping Target's home décor section is one of the things the kids and I like to do on summer break.  While on the Groupon site be sure to check out all of the other retailers they offer deals and coupons for such as Ebay, Amazon, Chacos, Aeropostale, Home Depot, Macy's and so many more. Groupon has all of your shopping need covered.
At his very moment Groupon is even offering 25% off your first Groupon with code WELCOME at check out. Deals on top of deals? It doesn't get any better than that.
Thanks for stopping by!  Please follow me on PINTEREST, INSTAGRAM, FACEBOOK & TWITTER
You might like these popular posts: SPORTSBALL HOLDER, PEANUT BUTTER POPCORN, COCONUT CANDY, TOWNSEND, TN, CHOOSING THE PERFECT WATERMELON