This is a Sponsored post written by me on behalf of TruMoo for SocialSpark. All opinions are 100% mine.
Halloween is right around the corner and that means it's time for lots of fun treats. With all the sweet treats around I love to find a way to get some much needed nutrients into our diets. TruMoo products start with fresh, pure milk which means that it has 8 wonderful nutrients that our bodies need. Each flavor of milk contains just enough sugar to make it sweet and they never use high fructose corn syrup.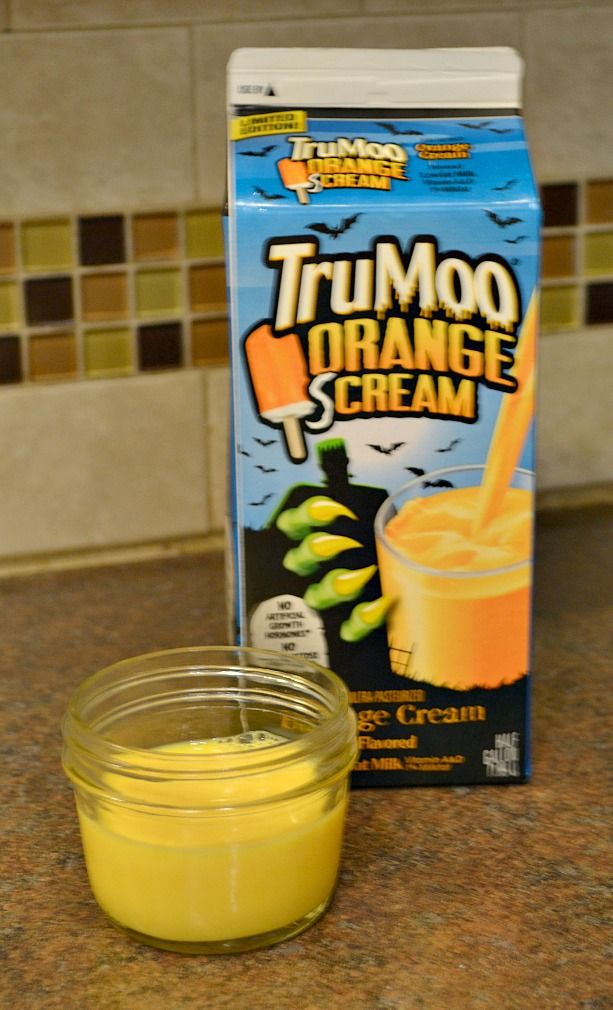 I love to create new, fun, Halloween recipes for our family to enjoy. After picking up some TruMoo Orange Scream, the wheels in my head started turning of what I could create. I finally settled on orange chocolate pudding in a "pumpkin" cup carved from an orange.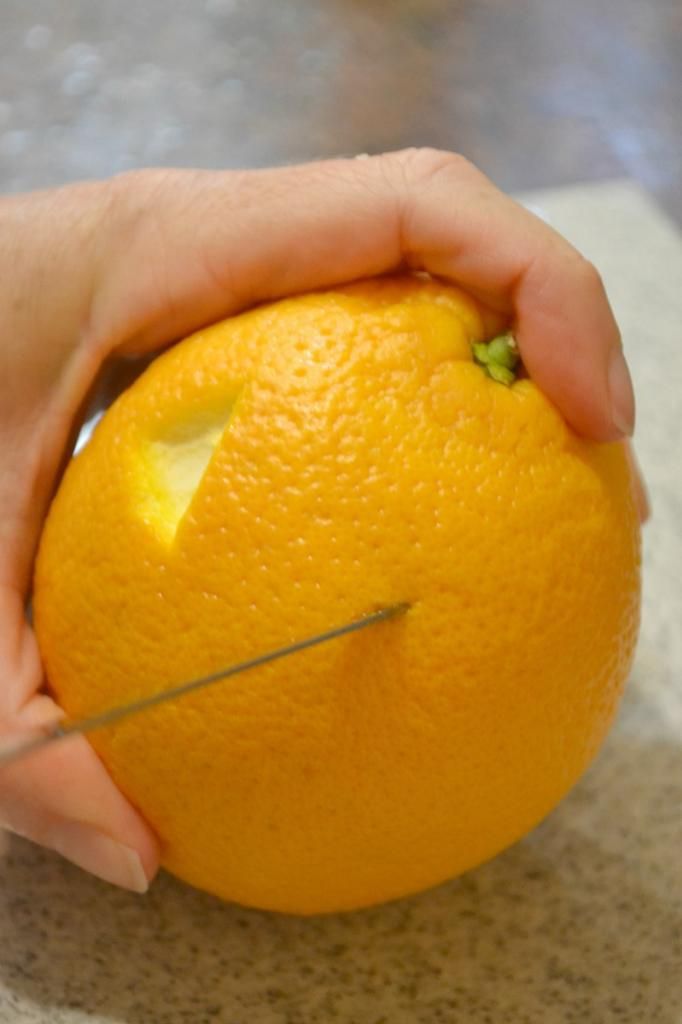 To begin with I prepped my orange. First wash and dry the orange. Then carve a face, being careful not to cut all the way through the membrane. You still want some of that thin, white flesh in place so your pudding doesn't ooze out all over the place. After your face is carved, cut the top off the orange and scoop out the innards. This can be a juicy and delicious job, if you snack on some of the orange pieces. The orange will not be completely cleaned out , but enough that you can add the pudding. When you are done cleaning out the orange, leave it upside down on a plate to drain any extra juice while you prep the pudding.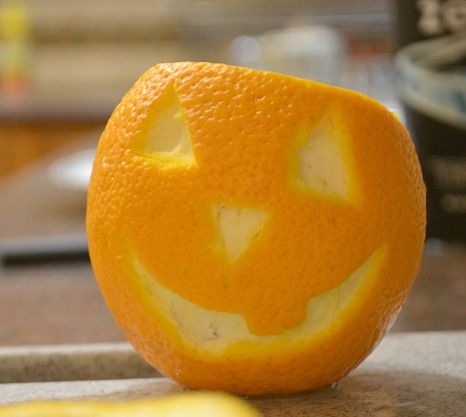 Now onto the pudding. Use a regular size, 4-serving box of sugar-free chocolate pudding and prepare according to the directions. Use the TruMoo Orange Scream in place of regular milk to have a wonderful, decadant, fun Halloween dessert.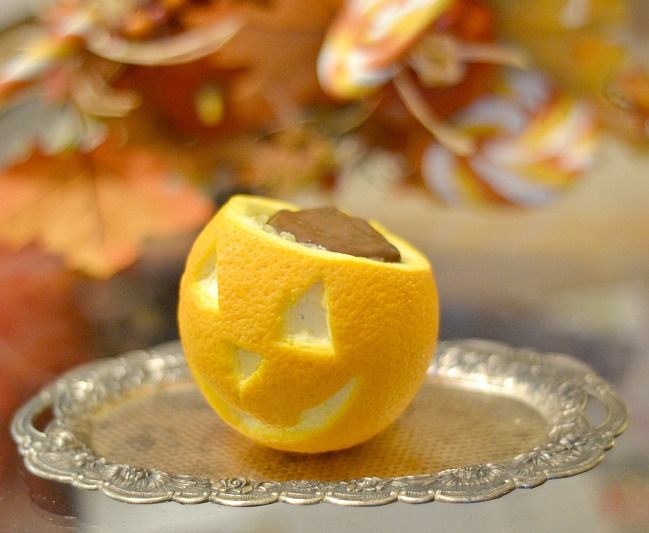 Once your pudding has thickened, spoon the orange chocolate pudding into your orange and refrigerate for 2 hours or until the pudding is set. Now all you have to do is sit back and enjoy your TruMoo Orange Scream Chocolate Pudding in a pumpkin.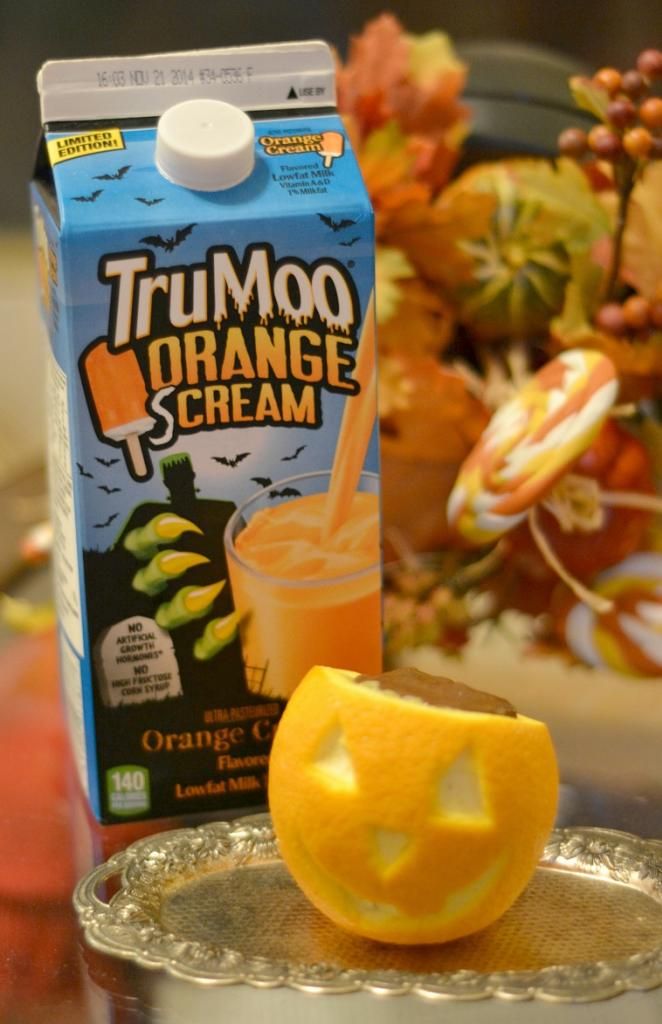 For more great ideas check out these TruMoo channels.
visit their website for more delicious TruMoo Halloween recipes